Community comes together in aftermath of school break-in
The local community has come together after a much-loved school was broken into and thousands of pounds worth of equipment was stolen.
Ysgol Y Deri, a special education school that caters for a wide and diverse range of differently able pupils, was targeted in December, with surf boards, wetsuits and other kit stolen.
A fundraiser, set up by Ysgol Y Deri Parents and Friends Association, has reached over £7,000, less than £6,000 away from their target.
61 supporters generously raised the amount, with some flooding the comment section with support.
Rhys Jenkins wrote: 'Hope this helps towards replacing the equipment. The school do a wonderful job of caring for the pupils and my nephew Sonny has benefited greatly from these types of activities. Best wishes.'
Another read: 'So sorry to hear about this, hopefully this goes some way to getting new gear in time for the Spring/Summer season. Wishing you all the best. James Carnie (CTO – Mobilise)'
Donations have also been made directly, with the school taking to Facebook to share their appreciation. They wrote: 'A HUGE thank-you to YYD staff member Mina who along with customers at The Royal Exchange Pub in Llandaff North raised £310 towards replacing our stolen surf equipment. So so kind.'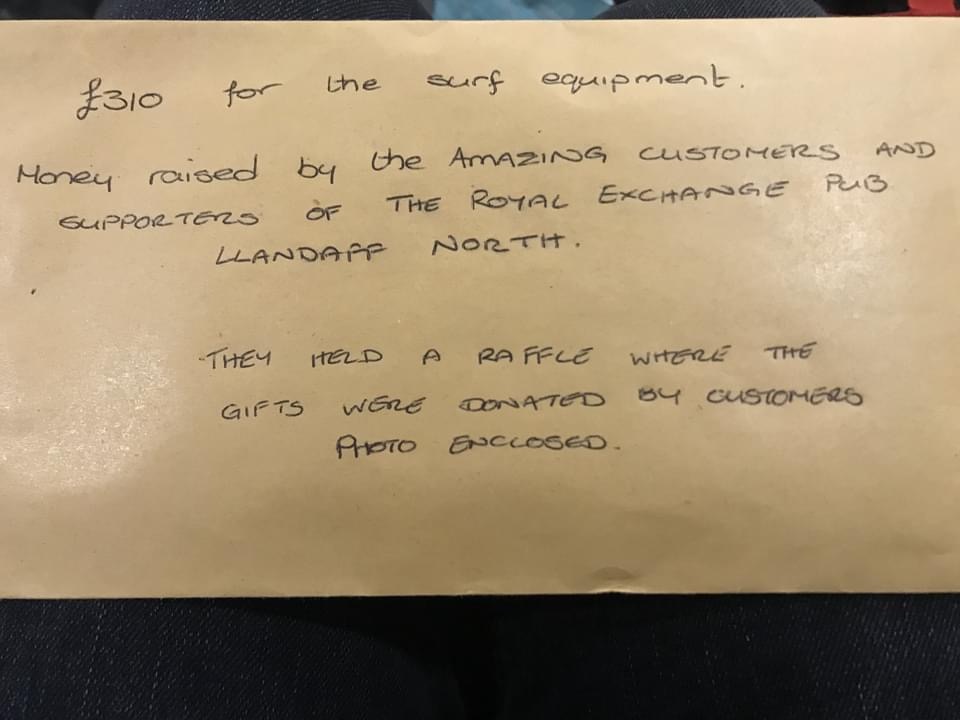 A paddle board has also been donated, Ysgol Y Deri said: 'Massively grateful to www.childsplaysurf.co.uk For popping into YYD this morning & donating a brand new Stand up Paddle board for our pupils.'
To donate to the fundraiser, click here.