As soon as I knew that this issue's theme was 'bring it to the table', it hit me that I've spent a shocking amount of time on this Earth at a table. Talking, drinking, laughing and eating. But not always in that order! And sometimes all at once! Yes, food is so pivotal in my life and the deep conversation between my close friends and I.
My comedy-showbiz- wife Sian Lloyd and I are both a little obsessed with food. It's our glue. You only have to follow her on Facebook to see that she is an Olympic diner, and to be honest I am usually the other side of the table. We love food! We spend hours on the phone discussing it, but eating with her can be tricky. She has the appetite of a deprived wolf, and will happily help herself to your plateful if you take your eyes off the ball. The recent two-metre rule worked well for me when we lunched, I must say.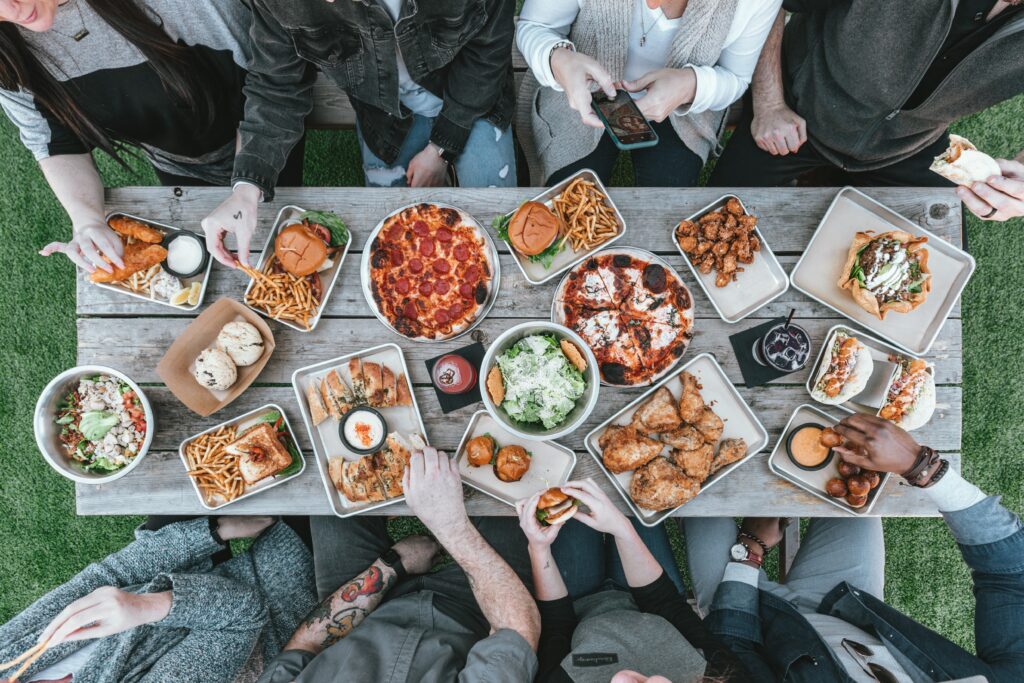 Another Sian in my life is Dame Sian Phillips, another foodie. She invited me to her apartment in London once for lunch, to discuss a project I was producing. As I entered her kitchen, she was toasting a concoction of spices for a home-made curry and the perfume was simply amazing.
Then something ever more amazing happened. There was a knock on the door and in marched three men in brown overalls. I was a little puzzled, but Sian smiled, while calmly serving me coconut rice and said, "start in the lounge, boys. I've labelled all the boxes."
I looked her bemused. Then she casually explained, "oh, they are my removal men darling, I'm moving out today, to an apartment the other side of London."
"What?" I said, choking on her home-made paratha, "why invite me for lunch today? You must be so stressed!"
"Oh no, I love moving," she said as the boys passed with a TV and standard lamps, "it's the gypsy in me. More okra, cariad?"
I've never forgotten that lunch. Beautiful, but bizarrely timed. Speaking of bizarre, and while I'm name dropping. Don't ever accept a dinner invitation from Michael Ball! Great company, a great laugh, however, whatever he's ordered, he always wants what's on your plate. And will always get it! The cheek! I shared a flat with him when we worked together in Aberystwyth years ago when he was on his first job- Godspell the Musical. On the first day, he prepared the most glorious roast dinner for us and I thought, "This is going to be a breeze living here and being cooked for, for the next seven weeks,"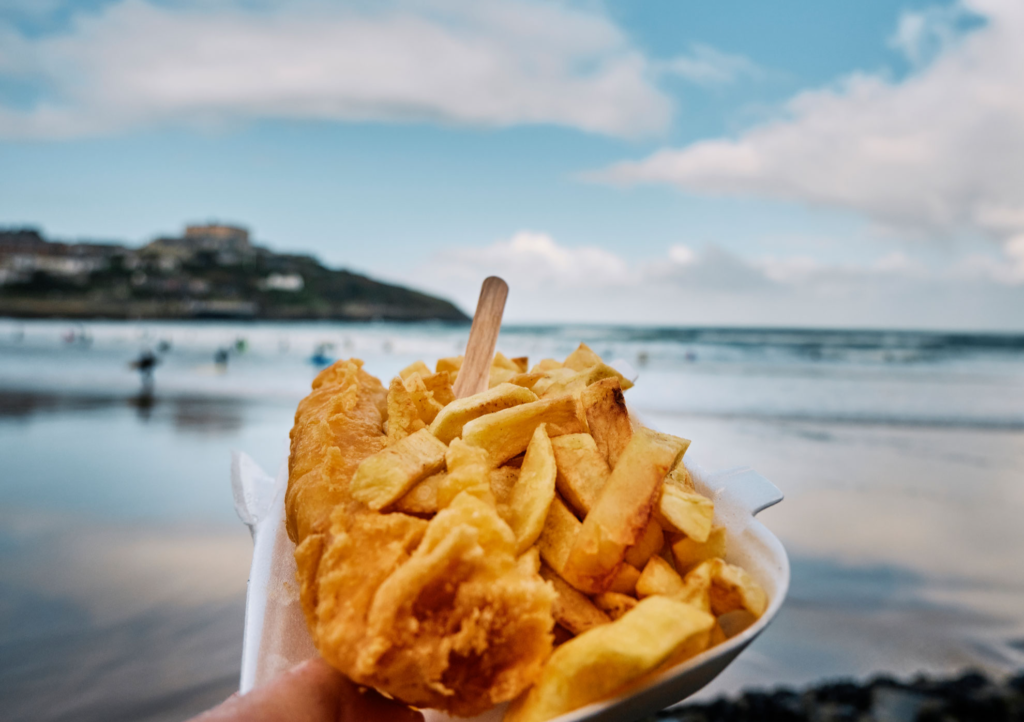 I quickly realised the following day that his flat mate skills were well and truly exhausted, and for the rest of the run he never lifted a finger, a saucepan or even a dirty cup. It's not surprising really that I have such an important relationship with food. I was brought up in a fish and chip show, hence the hips, and during the summer holidays as a child I happily ate them every lunchtime, as that's where my mother was, frying away and feeding the village. I still love them today, and find it impossible to walk past a good fish and chip shop.
Right, I'd better bring this to a close, as I have an appointment at the tattooists. Yes, I've chosen the perfect design. Just three simple words…Nil by mouth!
Happy eating x